Innovations on Acne Treatment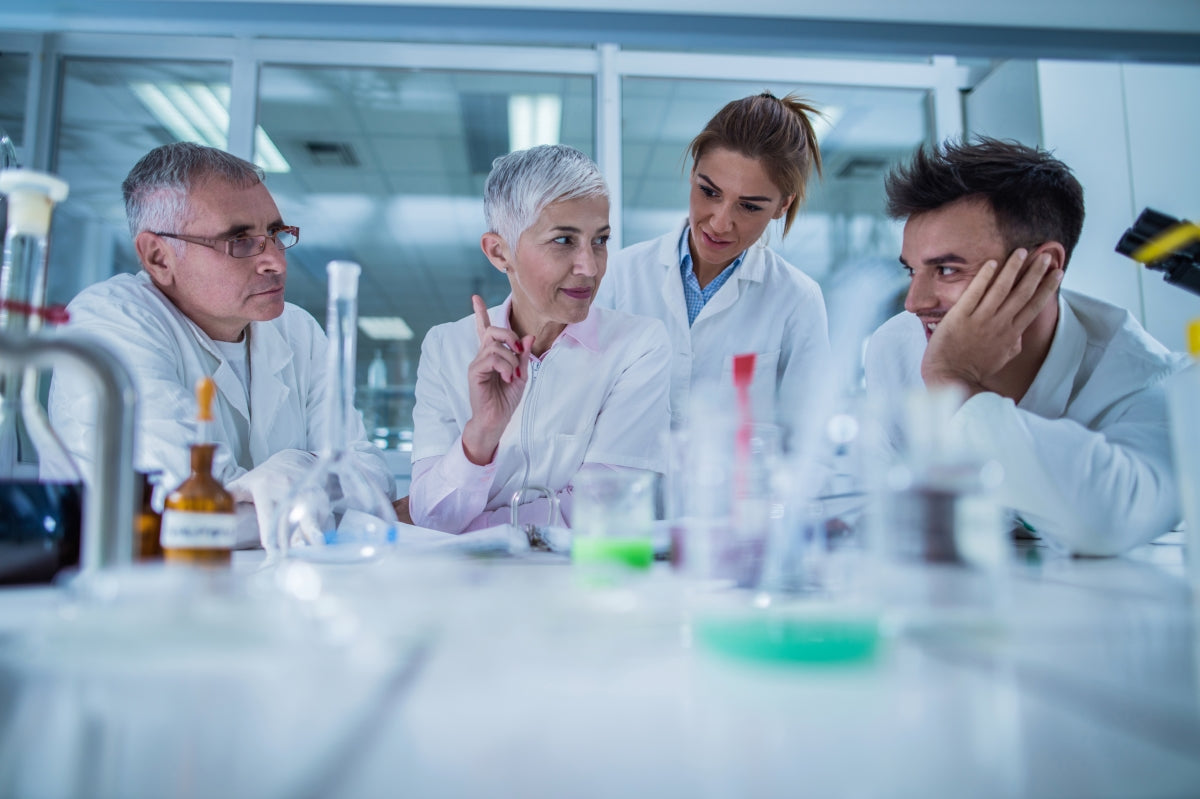 Acne is a skin condition that can affect almost anyone regardless of age. Up to 80 percent of individuals ages 11 to 30 experience acne outbreaks, and even people older than that can occasionally develop acne due to several factors.
With acne being such a common condition, modern medicine continues to find new ways to address it and improve existing treatments. Innovations in technology have also paved the way for new treatments that address different stages of acne, from the treatment of active acne to scarring, and even prevention. 
Keep reading to learn more about these new treatments, as well as the benefits and risks involved in them.
Improving Traditional Acne Treatments
Acne is typically caused by trapped dirt, oil, and hair inside your pores. Outbreaks typically happen in individuals going through changes in their bodies, such as entering puberty or going through a menstrual cycle. Other factors can also cause acne, including diet, hormonal imbalance, and other pre-existing medical conditions. 
Traditional treatments and methods of prevention revolve around these factors and typically involve medications and procedures that help prevent acne or minimize its spread and severity. These include:
Antibiotics

 

to help get rid of bacteria that's causing the infection and inflammation
Thorough cleansing

 

of the skin to prevent breakouts
Oral contraceptives

 

to help balance hormone levels in women
Topical retinoids and medications

 

to help reduce inflammation and keep your pores from getting clogged
While some of these treatments may be effective for some individuals, other treatment options with varying success rates are now available as well.
Light-Based Acne Treatment Solutions
A wide range of treatments involving light-emitting equipment are gaining popularity in different skin centers across the country. 
Light-based treatment solutions involve exposure to certain types of light energy to achieve the desired effect on the skin. It is used not only in treating acne, but also in addressing other common skin conditions such as to reduce signs of aging, remove hair, or lighten dark spots. 
While most of these treatments may only be available in clinics, some are also available for home use. 
LED Light Masks
A trend that's gaining popularity thanks to celebrities, LED light masks make use of different wavelengths, or colors, of light to address specific concerns. Dermatologists have agreed that LED masks are relatively safe, provided that you use only those that have been approved by the Food and Drug Administration (FDA).
LED light masks often come with either red or blue light, or a combination of both. Red light is often used to increase blood circulation on your skin and promote collagen, helping reduce wrinkles and fine lines. 
Meanwhile, blue LED light has been observed to produce highly beneficial effects when used to treat acne. The wavelengths of light associated with blue LEDs target bacteria growth, which helps manage breakouts. 
These masks come in form factors designed for wellness clinics as well as for home use, although home masks are typically less powerful than clinic-grade equipment. 
The main challenge with clinic-based treatments lies in their cost per session, which can add up considering you'll have to undergo regular procedures to reap the benefits of the treatment. Home LED masks, on the other hand, may have limited use and can take more sessions before you start seeing results.
However, those looking to buy a for-home LED mask should practice caution—while the use of LED masks is generally safe, it's important to choose FDA-cleared devices to ensure quality and safety. You should also consider eye protection, as this equipment uses visible light that might be dangerous to your eyes during prolonged exposure. 
Blue light has also been frequently seen to cause free radical damage on the skin, so it's better to consult with your dermatologist before undergoing this treatment.
IPL Treatments
Intense Pulsed Light (IPL) treatments make use of multiple wavelengths of pulsing light that target certain colors on the surface of your skin. Because of this, it can address several skin conditions at the same time. 
IPL is used for the treatment of wrinkles and fine lines, hair removal, and lightening scar tissues and dark patches of skin. It's also used to get rid of acne and acne scars on the skin surface, in a procedure called skin resurfacing.
Because of the equipment required for such procedures, IPL treatments are done in clinics with a certified dermatologist who knows what they're doing. It's important to go to a licensed dermatologist who has had extensive experience in IPL treatments, as the effects of the light energy being used for the treatment can have significant effects on the skin.
Some risks of IPL treatments include pain, swelling, and discoloration of the skin especially in individuals who are susceptible to keloid scarring or those who suffer from skin resurfacing disorders. It's also less effective for individuals with darker skin, and results may vary based on the frequency of treatments that you undergo.
Nutrient-Based Technology
While the previously mentioned treatments depend on the effect of light energy to address the causes of acne, research has also been done to develop acne treatment systems that rely on nutrients that provide longer-lasting results while addressing the root cause of acne. 
Nitrogen Boost Skincare Technology relies on utilizing the effects of nitric oxide to help minimize the symptoms of acne, including inflammation and pain, while also addressing the bacteria that causes the inflammation.
Apart from nitric oxide, these nutrient-based treatments also utilize salicylic acid and mandelic acid to help address severe acne. This combination of ingredients gives your skin a better fighting chance towards reversing the effects of acne.
Since nitric oxide is an organic nutrient that our bodies naturally produce, it's generally safe and can actually feel more natural than other topical treatments that you may have used in the past. However, you might experience breakouts at first as your skin adjusts to a new product or as it purges the impurities on the surface of your skin. 
As with any kind of treatment, expect to see results after a few days of use.
Taking Care of Your Skin
Apart from the treatments outlined here, taking care of your skin still plays a major role in addressing acne and preventing breakouts from reoccurring. Make sure to observe proper hygiene and avoid using skin products that may cause irritation. Here are some steps you can take to avoid dirt buildup:
Wash your face with warm water
Use a mild cleanser instead of harsh soaps
Moisturize your skin with mild moisturizers
Avoid touching your face when outside 
Avoid popping your pimples as it may cause infection
Make sure to observe these steps, and regularly consult with your dermatologist for the most suitable treatments to consider based on your skin type and lifestyle. While there may be a lot of good reviews about new acne treatment technologies online, it pays to consult an actual professional before committing to a treatment regimen for yourself.