Seriously Effective Science-Inspired Solutions for Serious Acne
Neutralyze® Anti-Acne Solution enhances your skin's natural healing capabilities, rendering acne — and the inflammation and redness that accompany it — totally powerless. We've discovered the secret to treating moderate to severe acne: advanced, science-driven medication to bring skin back to a neutral state of clear, calm, even-toned, glowing health — the ultimate Zen for troubled skin.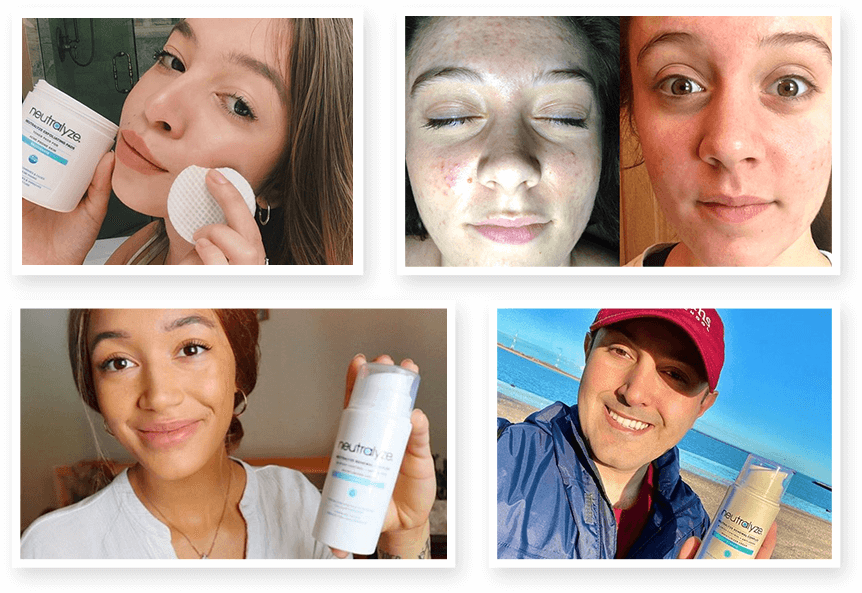 Our Science
So what exactly makes Neutralyze different?
The Neutralyze system focuses on the little-known, real root problem: inflammation.
It's not magic. It's advanced science, a team of dedicated experts, and a lot of passion. But, we do have a not-so-secret ingredient that's almost as good as magic…
The Neutralyze Acne Treatment System harnesses the extraordinary power of something called Nitric Oxide. Nitric Oxide is an amazing substance that is naturally produced by your own body! It helps increase blood flow which promotes your skin's ability to fight the main acne culprit: inflammation.
How It Works
Our team of genius scientists figured out a way to recreate this "magical", natural substance on the skin's surface. When you use the Neutralyze Acne Treatment System in the proper order, Nitric Oxide is produced. The Nitric Oxide then begins fighting the battle against inflammation while healing your skin. And, it's so powerful that it starts working immediately, allowing you to see results in as little as 24 hours!
For those of you who are interested in the nitty gritty details, here's how it works: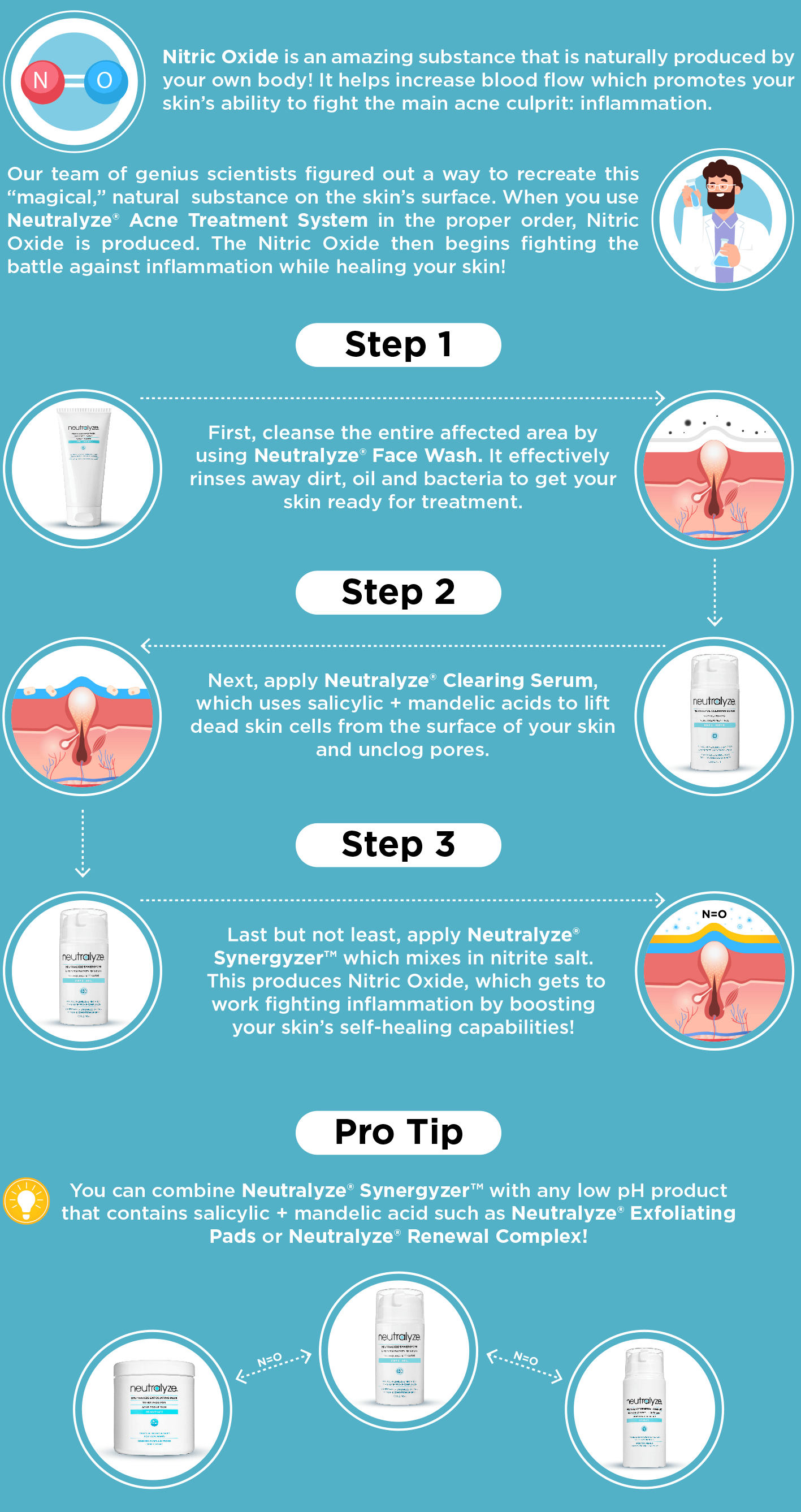 Simply put, our Neutralyze Acne Treatment System taps into your skin's supernatural abilities and creates the most powerful inflammation-fighting, acne-killing cure in existence.
Neutralyze® is the world's first acne treatment system to add the power of Nitric Oxide — clinically proven to noticeably improve moderate to severe acne within just a few days — no prescription needed. Finally, an acne solution that REALLY WORKS!
A triple-board certified surgeon
proved Neutralyze is 95% effective in as little as 24 hours!
We are on a mission to change peoples' lives by providing the highest quality products to treat and reverse the effects of acne. Suffering through months-long treatments doesn't make sense to us. Neither does spending thousands on products that don't work or dozens of frustrating doctor visits.
You deserve to live your best life with confidence. We are so proud to offer the best, most cost-effective, and most results-oriented treatment in the market.